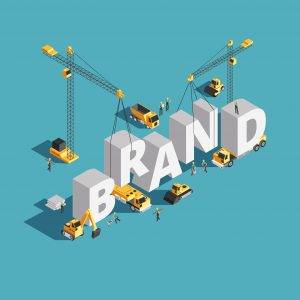 "How to revive…."
When you hear this statement, what's the first solution that comes to your mind?
CPR
Ours too!
So here we bring to you the CPR that your brand needs. Various brands fail, fade out, lose their purpose or just vanish due to lack of nurturing. This one is for those who want to revitalize their brand & bring it back to life with a lot more verve.
What are the steps of this CPR?
Customer-centric approach
Power of emotions
Reboot
Target the customer-centric approach
The cornerstone of your revitalization process should be to have the perfect Plan. For the most vital pillar of your business, you need to start building your business processes and efforts around your customer and their needs. Find out what they are looking for and create your offerings around them.
Although important, this step will be the most extensive as you will need to have focused and thorough market research in place to ensure your plan is based on concrete details.
The next step is to dare to Differentiate. Standing out of the competition might be the banalest advice/suggestion you may have received but it is still imperative. Lack of innovation does not catch eyeballs. Novelty does! You need to make sure that your identity, your offerings, and your revamped brand makes itself stand out from the rest when it re-enters the market.
When you build a bridge between your customer and your brand, remember that you are dealing with humans, after all. An insight that can help you gauge the emotional characteristics that your audience desires can rebuild your brand's stature. Let's discover how you can emote your way through this revitalizing process.
When you introduce your brand to your audience this time, engage them in a story. Stories change perceptions. Your brand will be viewed differently this time and will create a more meaningful connection with your audience. Focus on your values, characteristics, objectives, and stitch them together to build your story.
Another addition to your reboot plan can be to add an element that allows you to engage the community. A community-oriented brand can never go wrong. It helps you build better reach and go a long way in setting up the brand image. Giving back to your community can bring in a sense of nurturing and harmony that in turn, helps your brand recognition.
And ultimately, it's time to hit the restart button. As you embark on the second chance for your brand, remember that you will need to be proactive and ensure that you choose the most lucrative courses of action to establish sustainability.
A few additions that can help you kickstart better:
Rename your brand – If your brand has failed and you are looking at revamping its entire identity, we suggest a name change to help you start with a fresh set of ideas on a clean slate. This will give you a chance to paint a new picture of your brand in the minds of your audience.
Go the extra mile – Remind yourself of the fundamentals, start from understanding the roots of your brand and then carve the way forward. You might be tempted to jump on trends, bandwagon and whatnot. But you need to make sure you work on getting your brand geared up for the challenges that it faced earlier to be consistent towards growth and sustenance rather than temporary peaks.
As you are all set for the new journey, we hope you are vigilant and acute enough to follow a well-defined set of processes and strategies to guide your revamping approach.
And in case of any assistance or guidance, we have a set of experts who can build the path to this journey for you. All you have to do is send in your brand details to us at info@puretech.com and we shall do the work for you.