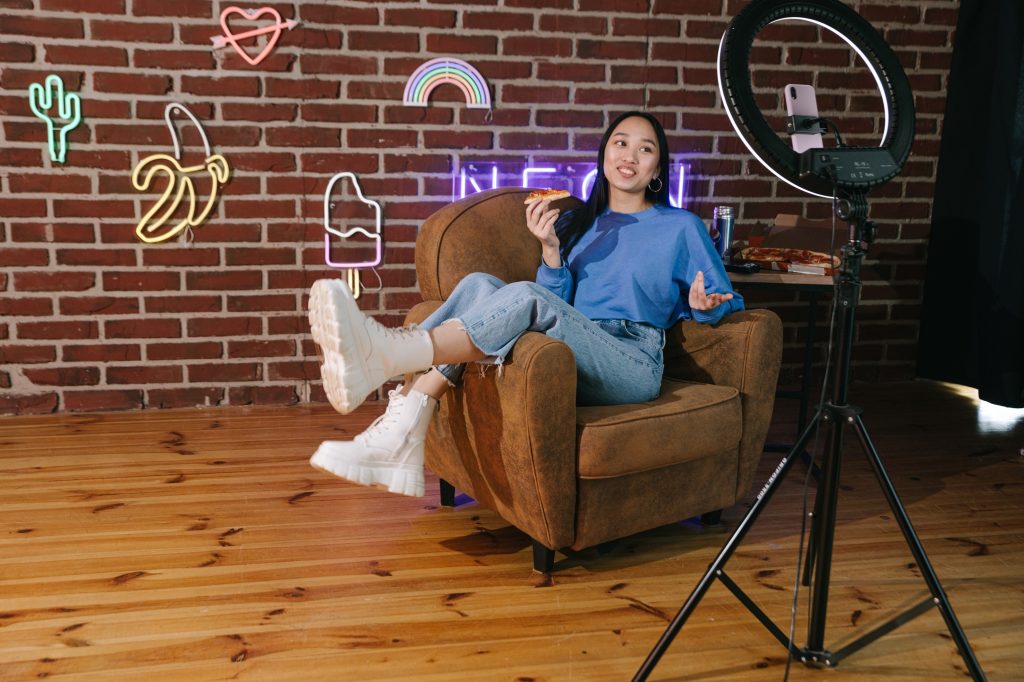 Digital influencers are becoming an increasingly key component in the marketing media mix. The pandemic has expanded the reach and the market for influencers. Be it innovative content or creative ways to spark and maintain an engaging conversation with the consumers, influencers have been effective in helping brands achieve greater ROI.
We, at Puretech Digital, have observed certain trends and insights that will help you better understand the industry. The blog will help you place a safer bet on influencer marketing activities, for your next campaign.
Here are the reasons why influencer marketing is not just here to stay, but will also be shaping the digital ecosystem:
The increasing number of influencers across various categories
Gen Z and millennials aspire to become influencers. Factors like flexible working hours and the charm of being a celebrity have turned into a viable and attractive career alternative.
According to a report by Morning Consult, 86% of Gen Z and millennials would post sponsored content for money. And 54% would become an influencer given the opportunity.
Influencers trusted more than ads
Content creation has surpassed endorsement to drive focus on authenticity. A one-off shoutout can seem superficial and promotional. This can cause a loss of trust in both brand and the influencer. Transparency builds trust. Heavily promotional influencer endorsements may prove counterproductive. In fact, many brands are keen to partner with a new breed of 'genuinfulencers', who share advice and tips rather than product promotions. This is how influencer content highlights advocacy over mere endorsements.
More focus on video content
From being great for SEO to boosting creativity, video content is admired by both audiences and brands. Embedding videos on landing pages can increase conversions by almost 80%. Viewers love bite-sized information. Short and effective clips always fetch better attention, talk about reels. According to certain studies, a viewer can retain 95% of the message displayed in a video, while text accounted for only 10%
The outreach is here to stay and grow
The industry is estimated to reach $13.8 billion in 2021. (Source: Influencer Marketing Hub). As we move ahead in the digital trajectory, there is an increasing need to collaborate and speed up the partnership with influencers. The growth of social media usage and advertising has proven to boost the growth of influencer marketing. Thus, making it a powerful medium to tap and engage customers.
UGC to take a front seat in influencer marketing
User-generated content is 42% more effective than branded content. It has a whopping 6.9x higher engagement rate than your own branded posts. – Adsmurai
Giving the audience a chance to create content with a goal to be featured can do wonders and help the consumers connect with the brand. As reported by AdWeek, 85% of users said that visual UGC acts more influential in their decisions than brand-generated photos or videos.
Micro and nano influencers steal the show
As opposed to celebrities and macro-influencers, micro and nano influencers are a preferred choice. The audience of these influencers yields encouraging engagement, conversions and returns. This aspect is quite visible in the case of the 'finfluencers' who provide investment-related guidance. The micro and nano influencers have been successful in garnering major attention through their relevant, candid, and genuine content.
Purpose-led marketing will grow symbolically
The second wave hitting our country witnessed some devastating after-effects. Various influencers exploited their reach and following to help the ones in need of resources. Causes like diversity and inclusivity have been brought to light. Such acts of purpose-led marketing have helped define a better understanding of the community and create a foundation that supports cause and issue marketing. Thus, brands finding the right voice for themselves will, in turn, induce marketing for a greater purpose leading to growth in the same.
If you are in awe of this industry and want to grow your brand with influencer support, we've got you covered!
Puretech has been the driving strength behind some instrumental influencer campaigns. And we are just getting started.
What are you waiting for?
Write to us at info@puretech.com and let's engage, experience, and evolve together!