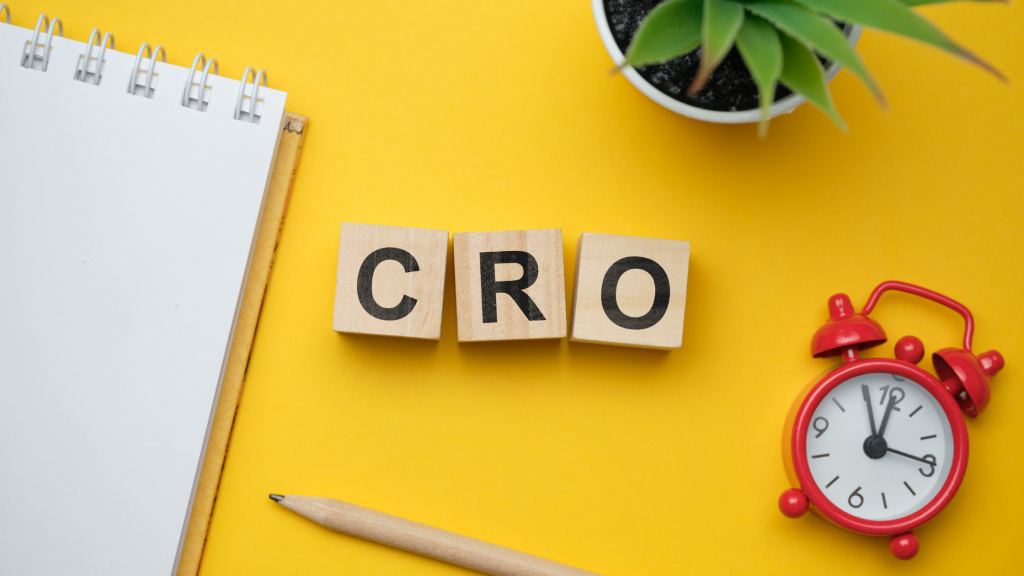 Conversion rate optimization (CRO) is getting visitors to your site and then turning those visits into relevant, conversion-oriented outcomes. For example, when you fill out a form to download a White Paper or make a purchase from a website. The percentage of people that complete your desired goal is CRO.
It would help if you considered the customer buying journey right from the awareness to conversion, seeing how people are getting to your website, and once on your site, what is it that they are doing. The key touchpoints include your PPC Ad, Blog Posts, Landing Pages, Email Campaigns, CTAs, Forms, etc.
It is how you can get more out of the website traffic that you already have. You can do this by making small changes to any/all the consumer touchpoints to have maximum people reach the end goal (purchase/download/leads). And the result can be great, both in terms of revenue generation and overall user experience.
Important CRO Trends to look out for
Site Speed
Users tend to bounce if your web pages take too long to load, even before getting a chance to see what your offering is. According to the Akamai Online Retail Performance Report: Milliseconds Are Critical, "a 100-millisecond delay in website load time can hurt conversion rates by 7% while a two-second delay increases bounce rates by 103%. 53% of mobile site visitors will leave a page that takes longer than three seconds to load."
Google's PageSpeed Insights tool can help you increase your webpage speed by showing you actionable suggestions.
User experience (UX) is an essential part of CRO. Even if your end goal is a conversion or a sale, you always design the customer journey considering the user's perspective and ease. As per Google Webmaster's Central Blog post, Google Search shall consider UX signals as a part of its rankings, including new Core Web Vitals. "Core Web Vitals measure dimensions of web usability such as load time, interactivity, and the stability of content as it loads."
With these updates, Google is indicating the importance of "customer delight." In addition to better search visibility, a more effective CRO learning is that your user needs to be at the core of every decision you make. To sum it up, bad UX means alarming bounce rates, which directly means bad conversion rates and search rankings.
80% of consumers are more likely to make a purchase when brands offer personalized experiences as per Epsilon. People appreciate it when you anticipate and understand their needs, which means you need to look at new approaches for personalization.
Optimizely, for instance, helps you load personalized landing pages – different versions of your webpage for different users, create targeted messaging, personalized offers, and recommend the most relevant content for your customers.
Highly segmented and personalized email marketing campaigns can help increase conversions. You can make use of AI that could automatically suggest the best content to include in a newsletter based on whom the email is going out to.
Identity access management (IAM) is also big currently – finding seamless ways for users to authenticate/login before making a purchase and then personalizing the content that they view based on their profile is a crucial factor in optimizing CRO.
Mobile-first Optimization
Lots of people access your digital channels on their mobile phones. According to Statista, "The number of smartphone users worldwide today surpasses 3 billion and is forecasted to further grow by several hundred million in the next few years. China, India, and the United States are the countries with the highest number of smartphone users, with each country easily surpassing the 100 million user mark."
Optimizing for mobile responsiveness has been a top priority for CRO for a couple of years now. Still, the changing pace of innovation has changed our focus to optimizing for varied mobile experiences, including augmented reality (AR), voice search and voice assistants, and mobile "Near Me" search experiences.
Google estimates that an average mobile checkout experience requires 120 "taps" aka mobile clicks, with a 27% abandon rate that translates to a lot of potential missed revenue. A couple of CRO tips shared include:
· Test, test, test! Have your site tested on different screen sizes, mobile devices, platforms, and operating systems. Track how long does the complete process take/how many "taps".
· Limit items that take your visitors away from your site. Try making it easy to pay with common mobile payment apps like Google Pay, Apple Wallet, PayPal, etc.
· Less is more! Bombarding information on a small screen equals increased bounce rates! Fewer text and graphics is ideal.
Collaboration Between Data and Design
According to McKinsey, top companies integrate design across the organization, combining data and design to supercharge innovation—in products and processes. The design team and the data team must cohesively work towards building customer journeys, right from the beginning till the end to have a positive impact on the UX and CRO.
Lastly, people will not buy from you if they cannot trust you. Trust can impact conversions. Here is how you can implement transparency in design
· Have your privacy policy easily accessible on the website. Update your consumers in case of any changes.
· Give users the option to opt-in when using their data instead of keeping it as a default option.
· Invest in secure systems and vendors to avoid leaking sensitive customer data.
· For eCommerce stores have the price clearly stated – do not surprise people with the price at the checkout stage. It is likely they will bail on the purchase altogether.
· Tell users which third party apps have access to their data.
If you need any help in CRO for your business, do reach out to us!