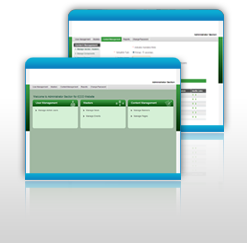 Puretech Digital's web Content Management System is a bespoke CMS, developed on the robust Microsoft DotNet platform. The original CMS engine is tweaked and modified as per the various customer needs and changes from project to project.
The CMS enables services of a complete dynamic website, where the entire data and the navigation can be controlled by the administrator. The system allows multiple administrators, with access control and rights control mechanism, with an approval system for data administration.
The web Content Management System can be coded to various frontend layouts and can be scaled-up and modified to accommodate various dynamic modules like an SMS or Payment Gateway, a Discussion Board, Newsletter Module, Blog Data Integration, Polls and so on, as required.
Easy Data
Management
Very easy to manage the data, irrespective of the website size. Due to the web Content Management System publishing is very easy because of the various administration levels and the preview and approval modules. The base CMS can be modified to add one level of data backup and an audit trail if required.
Reduction in cost
Content can be managed in-house by a non-technical person. Various sections can be handed over to their respective departments for content management. New sections and content pages can be added to the website after it is published live, removing the dependency on the web-services vendor.
24/7 availability
Since the administration module of the web Content Management System is available on the internet 24x7, so can be accessed from anywhere at any given time, for any type of content updates across the website.