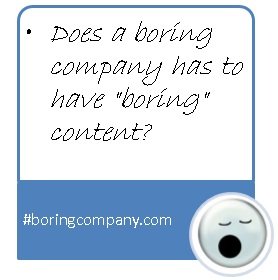 @Image credit: http://www.gonedigging.co.uk/
images/products/
mug-emotions-bored-3.jpg
Who wouldn't want to engage with great quality content? Everyone would. Then, why aren't scores of companies in India utilising content marketing? Well-funded yet inactive business leaders are not too subtle when they share out loud that content marketing is NOT suitable for "boring industries" such as theirs. As a digital marketing company, we work with several "boring" companies. So, we can say that they couldn't be further from the truth.
Several companies from not-so-interesting industries are creating a significant online presence, with content marketing. In fact, these industries have a great opportunity. Take a quick look at some industries with a "hit" formula for content marketing.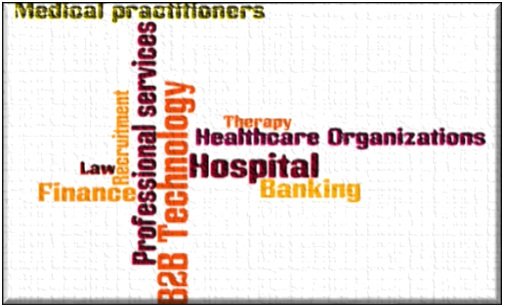 Being boring didn't stop them. Why should it stop you? Every sceptic, doubter, disbeliever and scorner in the audience, can trust me when I say;
"Content marketing works for every industry, if you can make it work." Or, as Jay Baer would say;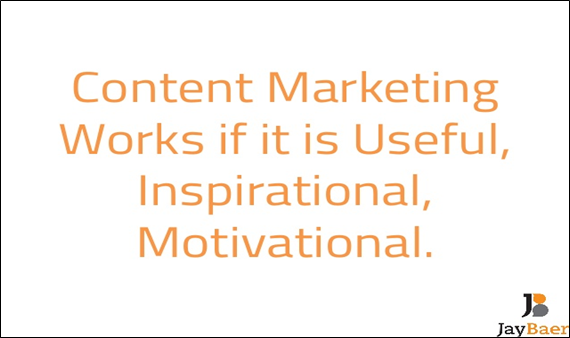 @Image credit: http://image.slidesharecdn.com/contentmarketingstrategyin7steps-141018092917-conversion-gate02/95/create-a-content-marketing-strategy-your-customers-will-love-in-7-steps-14-638.jpg?cb=1413624762
Interesting and boring businesses struggle in their content marketing efforts every day for 3 simple reasons.

But, if you are willing to make digital marketing strategy work, you can. …
Put your customers first.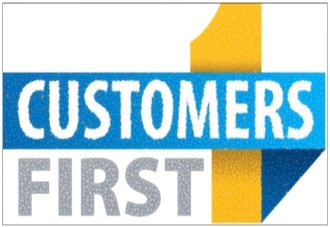 @Image credit: http://spiritcom.com/assets/user/upload/images/Spirit%20CF%20Logo%201.png
This is not a new principle. But, marketers cannot overemphasize it. Do you know what information your target audience want from your industry? What are they reading online? What kind of insights they can really use? What are their problems while buying your products? What are their primary concerns that drive them away from you? Where do they look while making decisions?
Without any "real" understanding, uploading the content won't have any impact on clients' or your bottom line. But, invest buyer persona. Let it drive your organization where your TA is. Here is where most organizations need to be. Communicate to people who want to know more and who can make the difference to your bottom line.
Talk about what matters: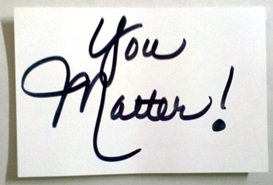 @Image credit: http://snarkyevolution.com/wp-content/uploads/blogger/-6-fXl-mVrQM/UI_wixeAJ1I/AAAAAAAAAmQ/DRi9HPDgFTw/s1600/you-matter-back.jpeg
Have you chosen a right group of people? Do you know their problems that you can solve? Be it blog post, product or an innovative idea, communicate to help. We all need a helping hand. That is a first person we consider while making decisions. So, choose right platform, topics, and strategies.
Create to engage.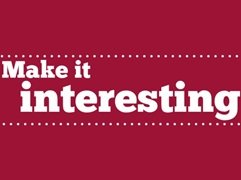 The same information can be a long and "boring" blog post or a fascinating presentation. So, when you talk about your brand, be bold, engaging and interesting. Load it with human emotions and make it work for your brand. Doesn't a success story sound better than a case study? An infographic works better than a surgery report.
Do you know how to combine it all in a single content marketing effort?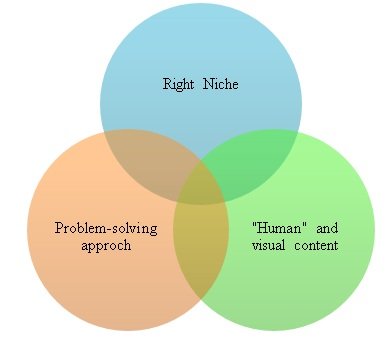 Look at American Express open forum. They selected a right niche; frequent business generators; SMEs. To solve their problems, they built a forum. This forum facilitates "human" and visually stimulating content for their audience.
Doesn't it come down to knowing the niche, approach and connecting through your content? So, how do you apply it to you field? Here are some actionable tips.
 Scope LinkedIn groups, blog search, twitter, Quora message boards and forums. Find out what people are actually talking about your industry? Who are talking? What do they need to know?
 Identify the real buyer persona you actually need to connect with. You should know who you are talking to, their level of knowledge and experience. Then, you can say something smart and effective about your brand.
 Create real "human" stories out of your case studies. Create e-books, videos, and other educational content. Spice it up with images, memes, infographics and more. Focus on creating evergreen content for your customers.
Would you like to know more about the process of creating buyer persona or selecting a content marketing plan? Would you some examples you like to share? You know where to find us.