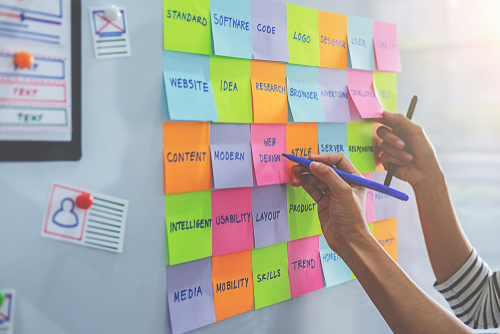 Source: Shutterstock
We live in an era where every company is willing to take a business decision that leverages the digital medium. This is done by showcasing the end-result of digital solutions to both new and existing clients.
Digital Marketing Channels bring in several merits including tangible results, an increase in campaign scale; in addition, digital marketing channels also complement other ATL or BTL mediums.
Brand marketers and digital strategists like us often get intrigued by new platforms. We use this space to personalize the customer experience, measure it and reinvent strategies to maximise benefits for our partners or brands.
In my 12 years of experience – having managed multiple brands, both small and large-scale, I have seen teething problems when it comes to executing the digital strategy correctly. With this post, I would like to highlight some of the aspects that should be levelled before we plan our next step forward.
Will the existing Web Properties manage the increased flow of visitors?
Is there scope for website modifications in order to optimize user count or enhance search experience?
Can we provide relevant information in formats preferred by the prospects? If not, are we open to improvising to meet the requirements?
So often, product teams are not aligned to marketing requirements and provide little or no support as they busy creating or improvising the offering.
Are internal stakeholders aligned with digital initiatives?
Lack of communication between internal stakeholders leads to ineffective execution. And eventually little progress than significant movement.
Do we have a CMS and CRM that marries the tracking mechanism and customer information to measure the Digital Campaign success to the core? If not, how ready are we to implement a tracking mechanism or technology advancements that allow business stakeholders to track the performance to the micro-level?
e.g.: Ensuring we can track a particular 'Keyword' or 'Display Ad' brought 'Customer XXX' using Email ID 'xxx@abc.com' to the 'Landing Page' through a particular 'Campaign ID' and associated 'Adgroup'.
Ensure there's an effective follow-up system in place which provides enhanced engagement experience to the prospect or evaluates if there is a possibility to improve the TAT to call back the leads generated.
Is our existing technology scalable enough to meet the dynamic and ever-changing digital world?
e.g.: Offering a Mobile-First experience is the most important requirement to improve the search engines visibility for a website. But existing CMS or technology platforms usually do not support optimized or seamless experience across devices. So, when you plan your digital initiatives ensure that the tech team is game for implementing the changes on priority.
The above references are not limited to these specific scenarios. Hence while planning a digital strategy through the typical process of understanding objectives/goals, customer profiling and developing personas etc. equal focus is needed in the assessment of internal and external infrastructure to support the seamless execution.