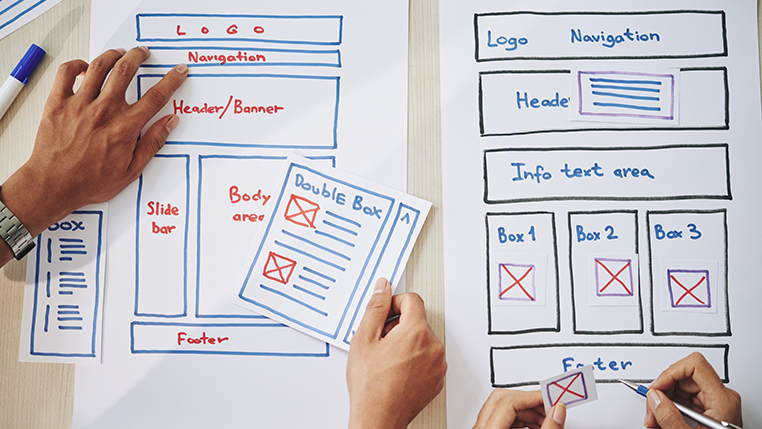 When we talk about the marketing eco-system, websites are often designed and developed by the Tech./IT teams and the marketing teams are only involved to an extent that they can only recommend content changes.
In this process one critical element is often missed out – compatibility with search engines. If your website is not compatible with Google; chances are that you may lose out on a lot of organic traffic & therefore business opportunities.
Let's have a look at some of the most important factors that you should pay attention to while planning for a new site.
Website Architecture:
In a normal web-development scenario – your tech team will freeze on the IA first. The entire development lifecycle will then revolve around the website architecture.
In an ideal scenario – you should look at the keyword strategy and define the website architecture accordingly. This is going to be a perfect opportunity for you to define the IA as your tech team is yet to start the work on these websites.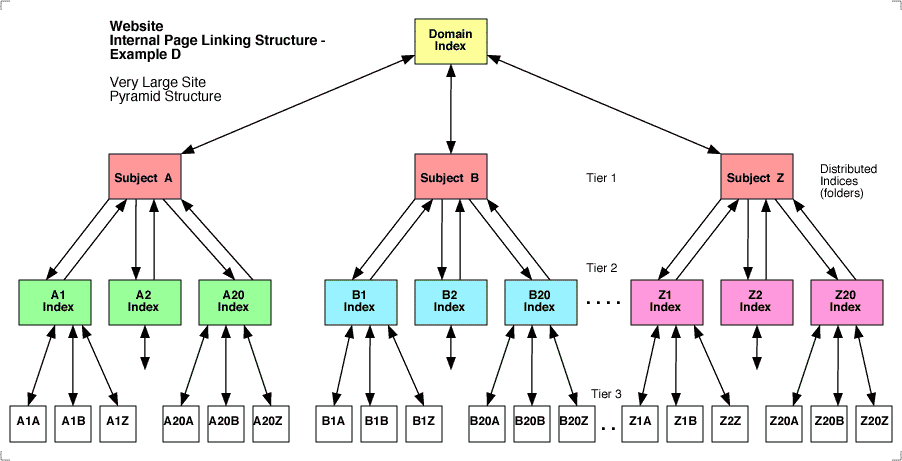 Suppose if you don't focus on the IA right at this stage, at a later stage when you want to make certain changes to accommodate SEO keywords– You incur a significant cost from the tech team because it will go under "change requests".
Instead, if you plan things beforehand with SEO optimization in mind – you will be able to drive organic efforts much faster as you live.
Back-End : You need to ensure that the backend has all the features necessary for eventual implementation of the SEO elements on the website. Typically, most backends do provide options for Meta Data & other basic stuff.
However, you also need to ensure that the back end also has advanced features to cover things like Schema (multiple types & formats), URL Changes , AMP, Sitemap Automation, GTM Setup, Meta Logic Implementations, internal 3xx redirects, canonicals & so on.
Front-End : This is a tricky and critical part. Even if the back-end is equipped to cover all the elements; it needs to be integrated with the front-end for Google to be able to see these things on the website.
You must ensure that the content delivery on each website is optimized for compatibility with Google.
Some of the very important elements on this front include:
Content Placeholders
User Reviews and UGC
HTML Tags important from SEO ( Schema, H1-H6, Img Alt, HTML Linking, HTML Delivery of Meta Tags)
Ensuring the content is visible in HTML source (First wave of indexing) and not just the DOM-HTML (Second wave of Indexing).
On the fly URL Generation
Page Speed – Google Scores
Call To Action
Here is a quick chart for your ready reference.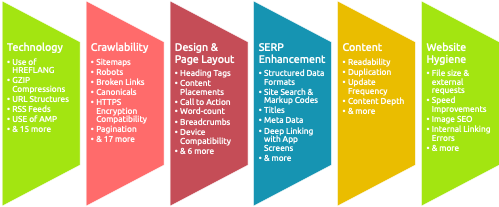 Every website team/marketing team/SEO team should have a joint review of the website's front end to ensure critical elements are completely taken care of.
Planning is the key here, integration of SEO within the development life-cycle is what all what you need. The better you plan while making the site, the better it gets for the business when you go live.
—
Need help with planning your new website launch and ensuring everything is working fine as per search engine guidelines? Contact us here!
---